Monday, September 10, 2012
After more than one month of operating under minimal operation due to flood, we are now resuming our normal operation starting today. We are now accepting shipment buyers and walk-in buyers alike. Regular shipment schedule also resumes today.
Friday, June 15, 2012

In addition to the dozens of new services that we offered during our anniversary, we now also offer Pond Cleaning and Koi Treatment Service in certain areas of Bulacan and Manila. The treatment includes Fish Lice and Anchor Worm Removal. Call us at 09179493288 for more info.


JD's Koi Center started out as a hobby but as time goes by, and as the number of fishes increase in our farm in Bulacan, we decided to share our Japanese Nishikigoi to our fellow Nishikigoi lovers, but since we understand the need of our fellow Nishikigoi lovers for high quality low cost fishes, we lowered our prices to the point that it is one of the lowest in the market.
We encourage you to try and visit our ponds and see our price list and compare the quality of fishes we have and our prices to other sellers of Nishikigoi, and we assure you that we have in fact, one of the lowest prices among all the sellers.
We also sell other fishes, fish foods, motor pumps, water filters and many more.
READ COMPLETE HISTORY

"...As to the patterns and colors of the koi, I must admit premium quality nga sila. Best quality of koi I've ever had. Wala talagang rejects. Worth every peso. "
-Paul David Ang, Bacolod City

READ MORE TESTIMONIALS
LATEST WEATHER SATELLITE IMAGE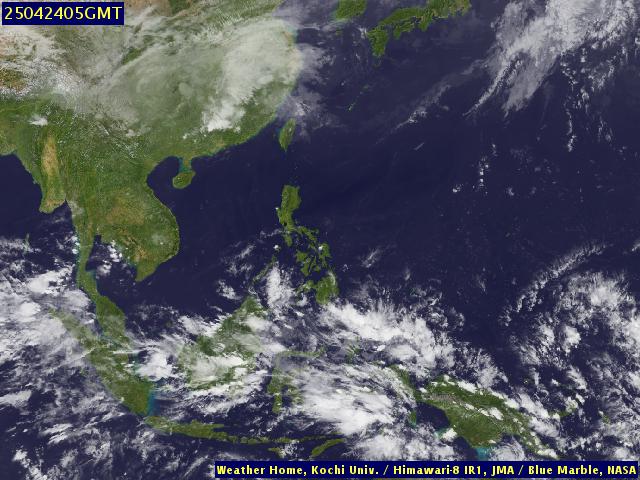 READ LATEST PAGASA WEATHER BULLETIN